We are open during campus closure
The University Centre Pharmacy is open weekdays, 8:30 a.m. to 4:30 p.m. Please use the east side main entrance or the Helen Glass Parkade entrance to enter the building.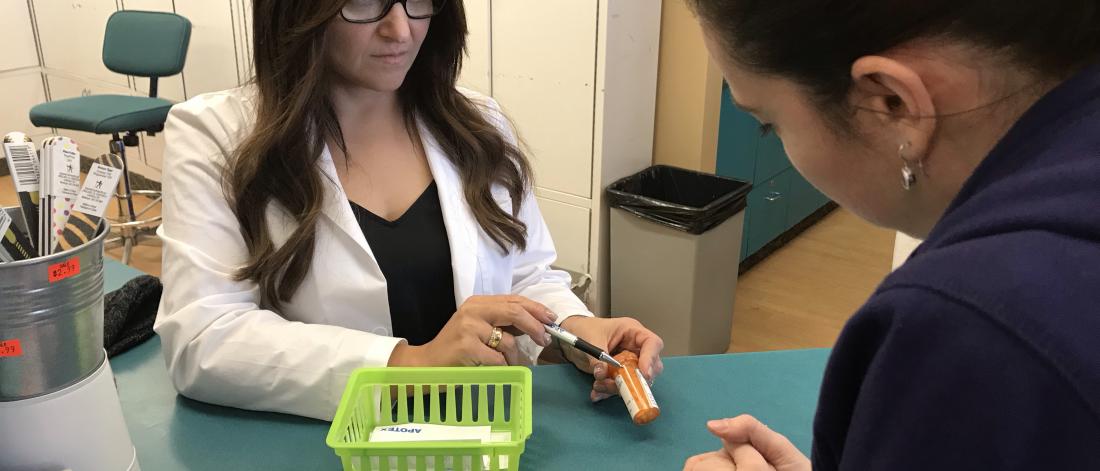 University Centre Pharmacy
We have PPE and safety supplies in stock!
We currently have disposable masks, reusable cloth masks, nitrile gloves, thermometers and hand sanitizer available for purchase. Come down or call for more information.
Our products
Whether you're filling a prescription, stocking up on dorm essentials or health care needs or just looking for a mid-day snack, the University Centre Pharmacy has something for everyone.
Tomahawk Chips
In 1981, the Riverton Friendship Centre was incorporated under the Corporations Act of Manitoba. The Friendship Centre acts as a referral service for anyone wishing to contact officials of the Provincial, Municipal or Federal governments and agencies in such areas as employment assistance, housing, pensions, employment insurance and income tax.
Vitamins, supplements and medications
Maintain optimal health and reduce symptoms of illness with our selection of non-prescription supplements and medications.
Skin care, hair care and cosmetics
Lotions, lip balms, toners and tweezers are just a few of the healthcare products on our shelves. Stock up on beauty essentials or stop in for some sunscreen, hair accessories or facial wipes when you need them most.
Dorm supplies
Re-supply your dorm room without even leaving campus! In addition to toiletries and cosmetics, we carry bedsheets, towels, laundry soap, shower sandals and more.
Healthy snacks
Nothing's more distracting than an empty stomach. Stay focussed by snacking on Protes vegan protein chips, A Lil Nutty trail mix, Endangered Species fair trade chocolate or one of the many types of protein bars we keep in stock.
Local, organic and fair-trade.
Our commitment to wellness goes beyond healthy living. We partner with companies from Manitoba, Canada and around the world to make sure you can access the kind of products that fit with your values. Remember to bring a bag—we're plastic bag free.
Gym essentials
Ensure peak performance and quick recovery with protein powders, electrolyte products and other essential workout supplements. While you're here, make sure you have some body wash, shampoo, deodorant, shower sandals and everything else you need in the locker room.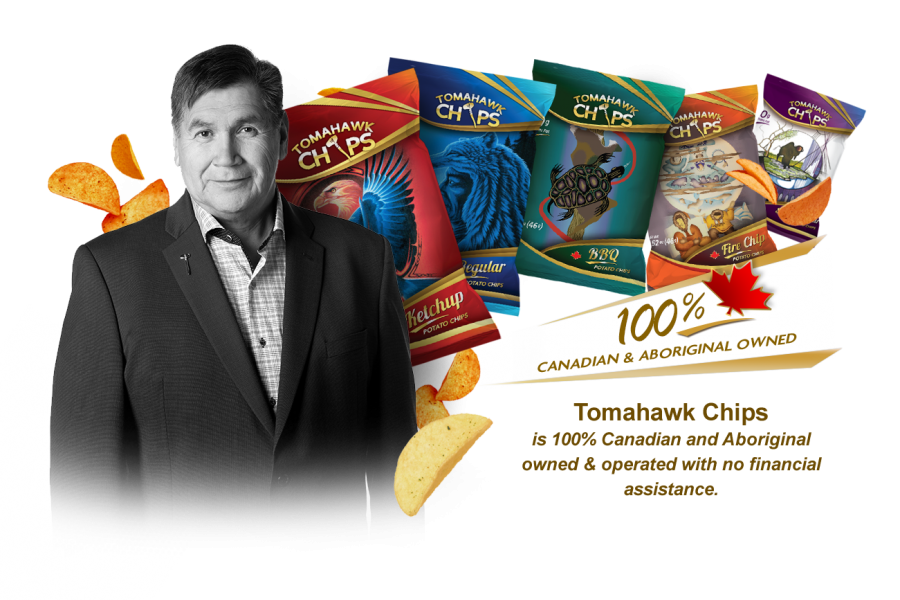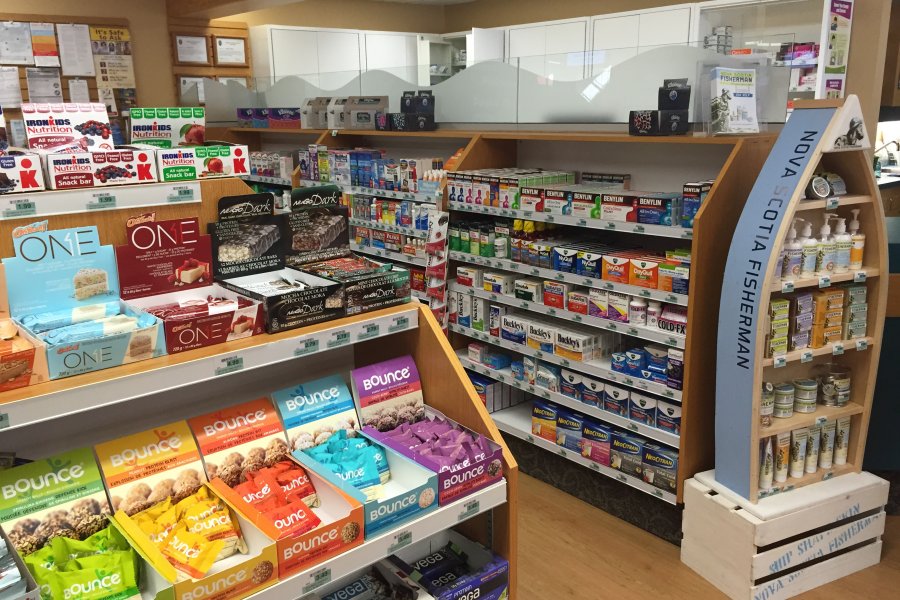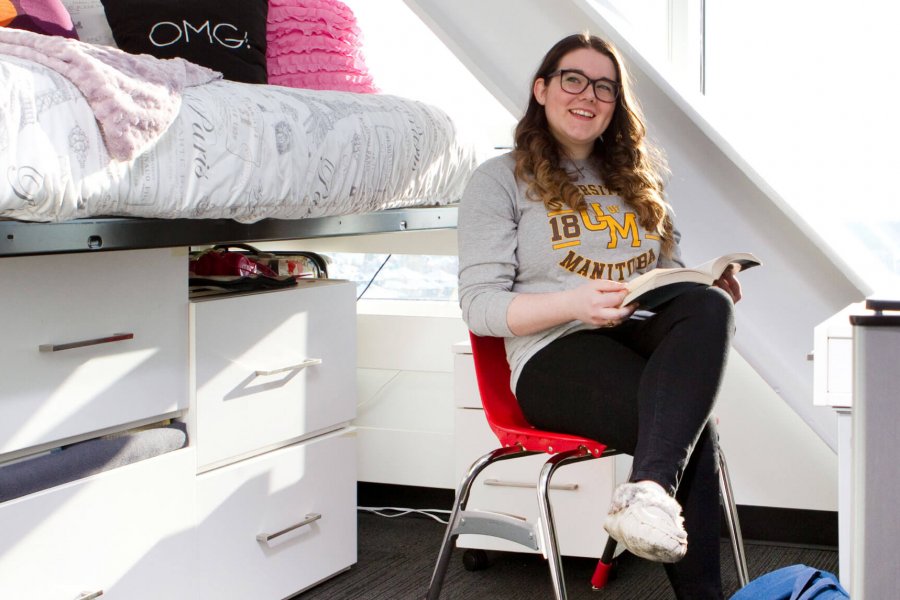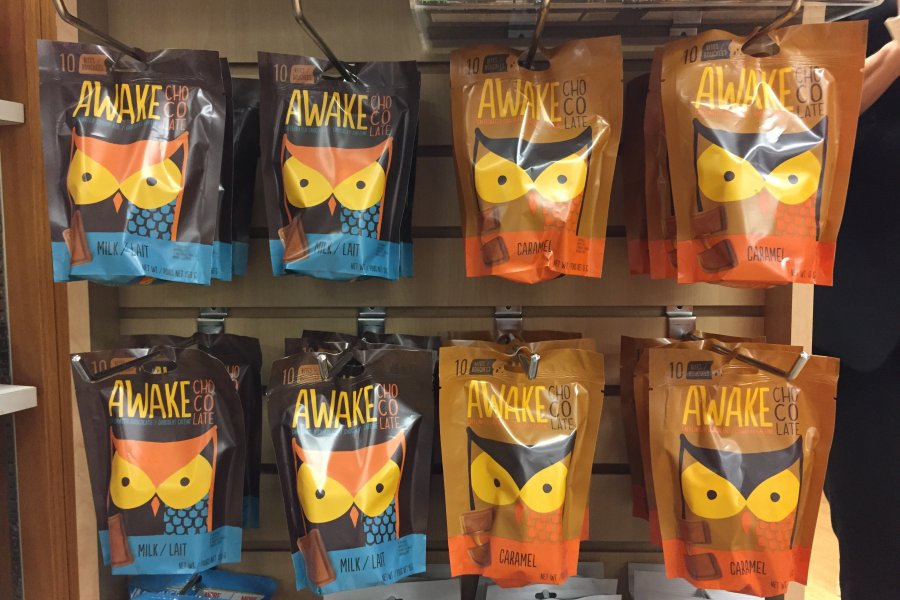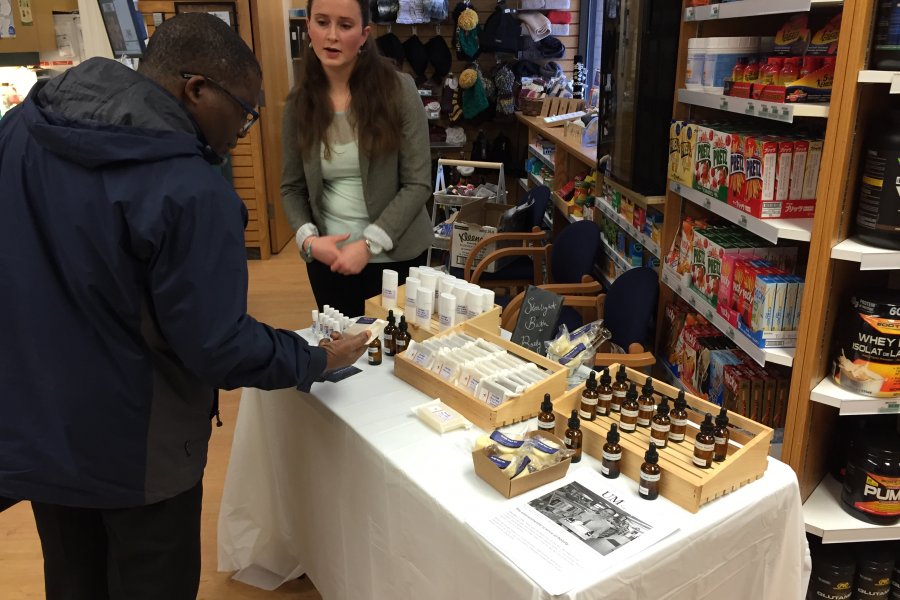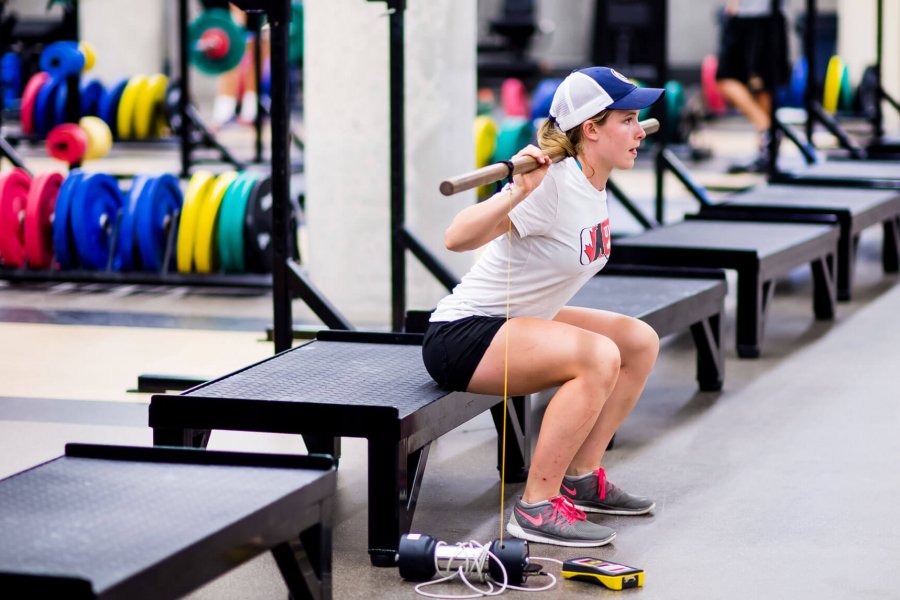 Our services
Full service pharmacy
Our pharmaceutical staff are ready to fill your prescriptions and answer any questions you may have about them. We can direct bill most insurance companies on-line, including the Student Drug plan, and offer free delivery of prescription medication.
On site screenings
We offer free blood-pressure screenings. Walk-ins welcome! Talk to a pharmacist for more information.
Immunizations
The certified staff at the University Centre Pharmacy now offer immunizations. Talk to a pharmacist for more information. 
Postal outlet
Located inside the Pharmacy, the University Centre Postal Outlet is a convenient place to send and receive mail and parcels, process money orders, pick up official forms and more.
You may also be looking for
Contact us
University Centre Pharmacy
Room 111 University Centre
65 Chancellor's Circle
University of Manitoba (Fort Garry campus)
Winnipeg, MB  R3T 2N2
Monday to Friday, 8:30 a.m. to 4:30 p.m.