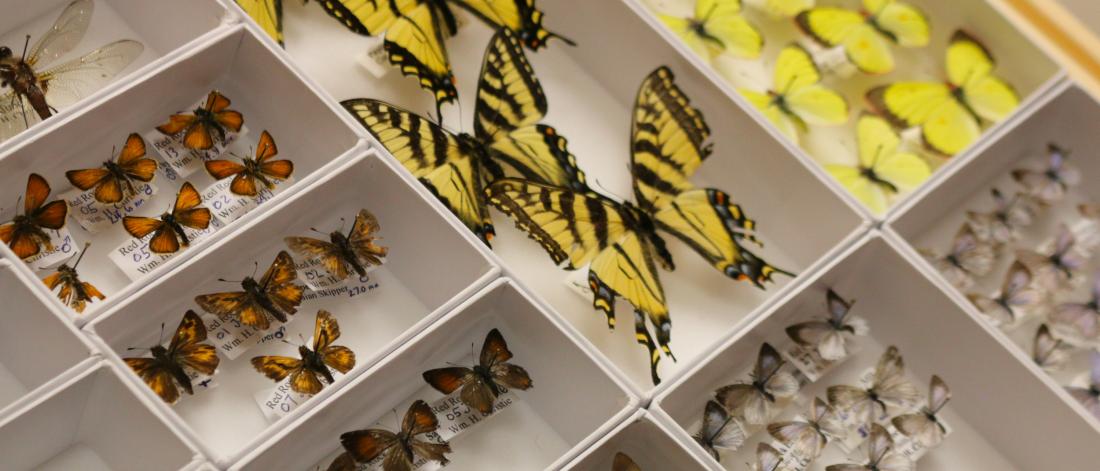 Study with us
The University of Manitoba is home to the only Department of Entomology in Canada.
Wallis-Roughly Museum of Entomology
Entomology students have access to on-site research facilities including the Wallis-Roughley Museum of Entomology, which is home to the third-largest research collection of insects in Canada.
Fields of research
Research in the Department of Entomology is equally divided between basic and applied studies. Some areas of focus include:
Honeybee parasite management
Insects as agents of biological control
Crop and livestock entomology
Arthropod ectoparasites of mammals and birds
Faculty expertise
The Department of Entomology has faculty with expertise in areas including:
Apiculture and pollination biology
Physiological, population and community ecology of insects
Insect systematics
Insect-vertebrate interactions
Aquatic entomology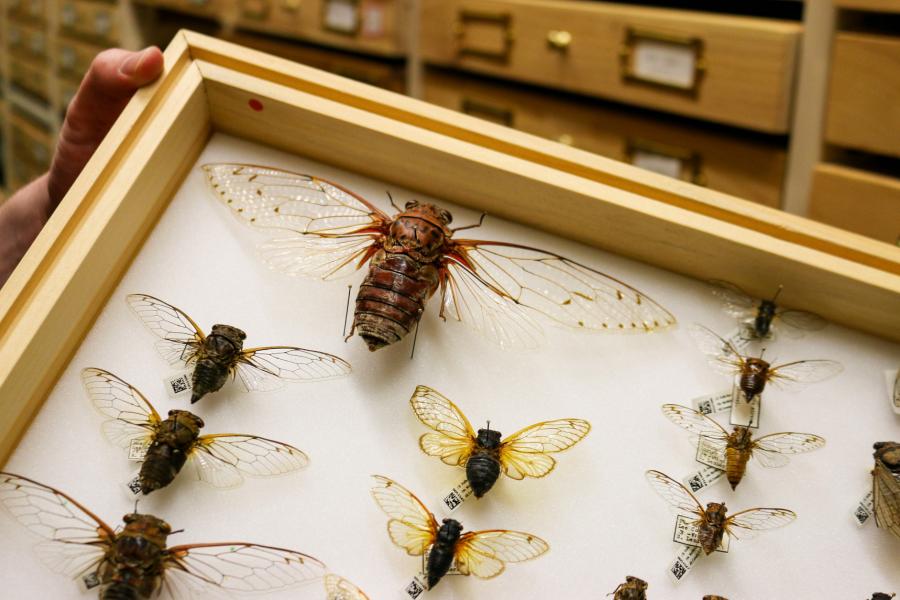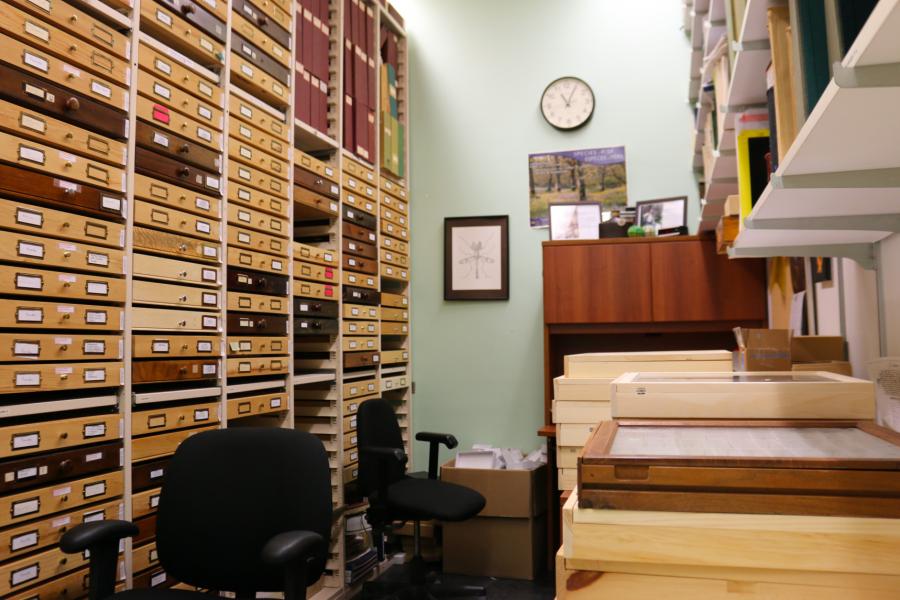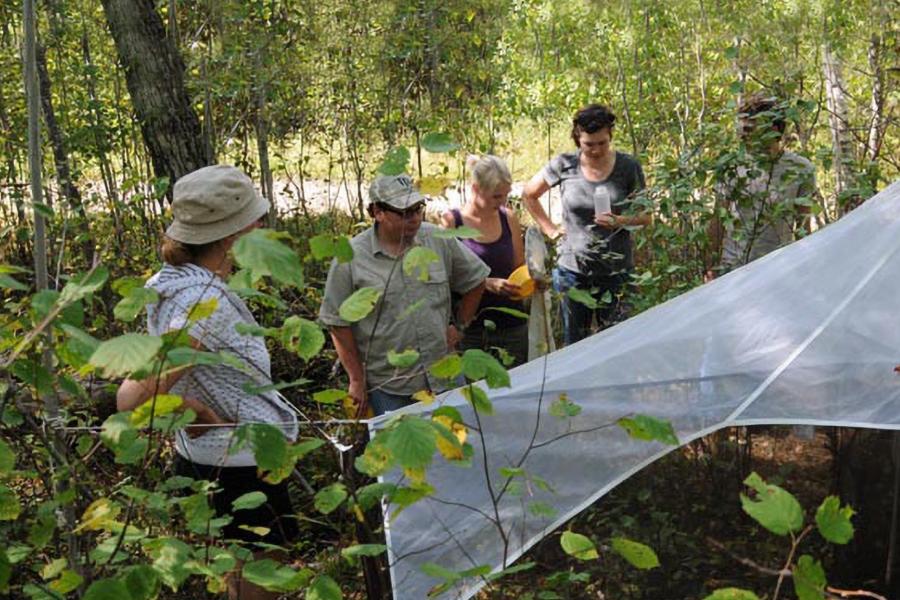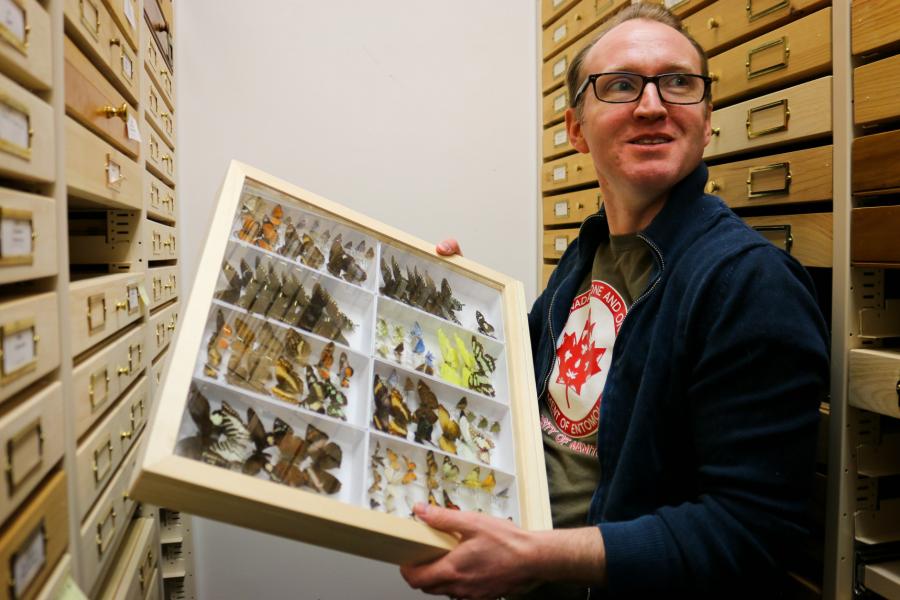 Program details
The Entomology PhD is a four-year program consisting of coursework and a substantial research component.
Doctor of Philosophy (Entomology)
Expected duration: 4 years
Tuition and fees: Tuition fees are charged for terms one and two and terms four and five. A continuing fee is paid for term three, term six and each subsequent term. (Refer to Graduate tuition and fees.)
Coursework:
In addition to the minimum program requirements of the Faculty of Graduate Studies, students must:
Complete a minimum of six credit hours of coursework at the 7000 level or above.
Complete ENTM 7220: Advanced Entomology or hold credit in ENTM 7150: Advanced Entomology.
Students must pass a candidacy exam, demonstrate competence in completing thesis research and pass an oral examination relating to their thesis subject.
Sample course offerings
ENTM 7120: Insect Population Management
ENTM 7150: Advanced Entomology 1
ENTM 7200: Advanced Insect Taxonomy
ENTM 7210: Special Topics in Entomology
ENTM 7230: Advanced Pollination Biology
ENTM Advances in Physiological Ecology of Insects
For full course descriptions, please visit the Academic Calendar.
Admission requirements
The following are minimum requirements to be considered for entry into the Entomology PhD program. Meeting these requirements does not guarantee acceptance into the program.
Admission requirements are those of the Faculty of Graduate Studies.

Normally students must complete and MSc degree before entering the program. However, students enrolled in an MSc program who demonstrate exceptional ability may – in the early stages of the program – request a transfer to a PhD program.
In addition to the admission requirements described here, all applicants must meet the minimum admission and English language proficiency requirements of the Faculty of Graduate Studies.
How to apply
The PhD in Entomology has three application deadlines per year. Applications must be completed online and include several parts:
$100 application fee (non-refundable)
Unofficial copies of transcripts
Curriculum vitae/resume
Statement of intent
Two letters of recommendation (must be requested from within the application)
Proof of English Language Proficiency if required
A short proposal of a research project the applicant considers suitable for the PhD
Please read the Faculty of Graduate Studies online application instructions before beginning your application.
Application deadlines
Applications open up to 18 months prior to start term.
Canadian and US applicants

| Term | Annual application deadlines |
| --- | --- |
| Fall (September) | June 1 |
| Winter (January) | October 1 |
| Summer (May) | February 1 |
International applicants

| Term | Annual application deadlines |
| --- | --- |
| Fall (September) | February 1 |
| Winter (January) | June 1 |
| Summer (May) | October 1 |
Applicants must submit their online application with supporting documentation and application fee by the deadline date indicated.
Contact us
Admission and application inquiries
Faculty of Graduate Studies
Room 500 UMSU University Centre
65 Chancellors Circle
University of Manitoba (Fort Garry campus)
Winnipeg, MB R3T 2N2 Canada
graduate.admissions@umanitoba.ca
Phone: 204-474-9377
Monday to Friday
8:30 a.m. to 4:30 p.m.
Program inquiries
Department of Entomology
Room 214 Animal Science/Entomology Building
12 Dafoe Road
University of Manitoba (Fort Garry Campus)
Winnipeg, MB R3T 2N2 Canada
grad.ent@umanitoba.ca
Phone: 204-474-9257
Fax: 204-474-7628