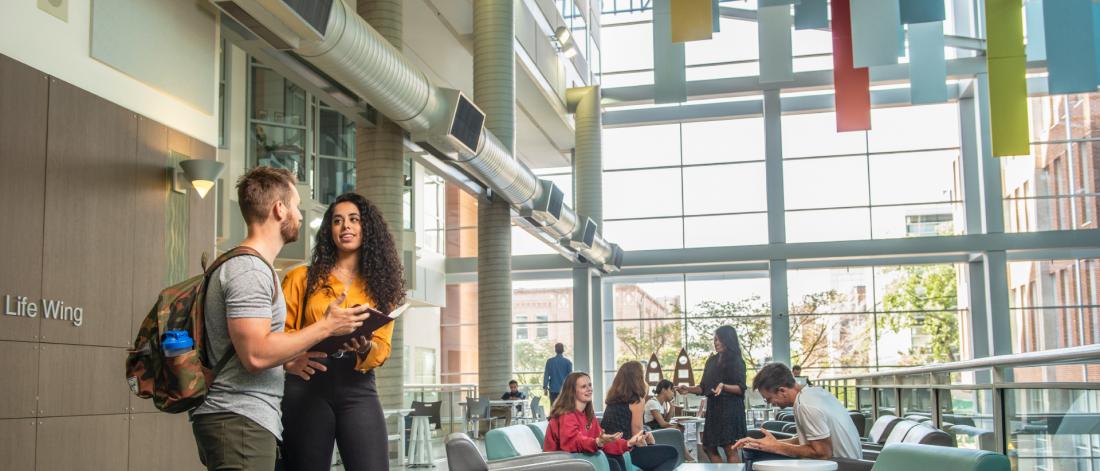 Traditional Territories Acknowledgement
The University of Manitoba is located on original lands of Anishinaabeg, Cree, Oji-Cree, Dakota and Dene peoples, and on the homeland of the Métis Nation. We respect the Treaties that were made on these territories, we acknowledge the harms and mistakes of the past and we dedicate ourselves to move forward in partnership with Indigenous communities in a spirit of reconciliation and collaboration.
Our campuses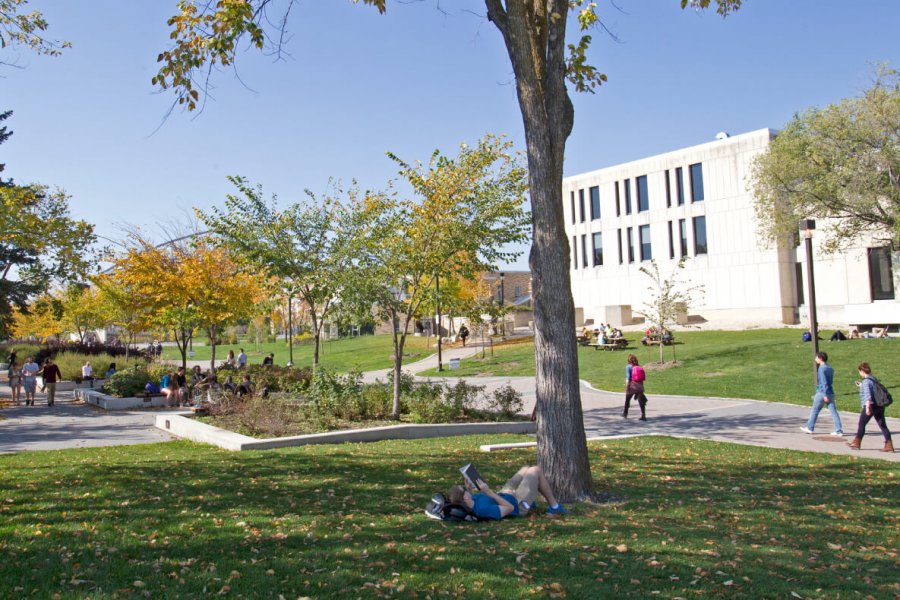 Fort Garry campus
Cradled in a bow of the Red River in a treed, green setting 20 minutes from the city centre, the historic Fort Garry campus encompasses more than 280 hectares. More than 60 major buildings host a range of world-class facilities including four colleges, laboratories, teaching and learning spaces, administrative and service offices, recreation facilities, research agencies, libraries and residences with open spaces and an interwoven network of streets, pedestrian pathways and plazas.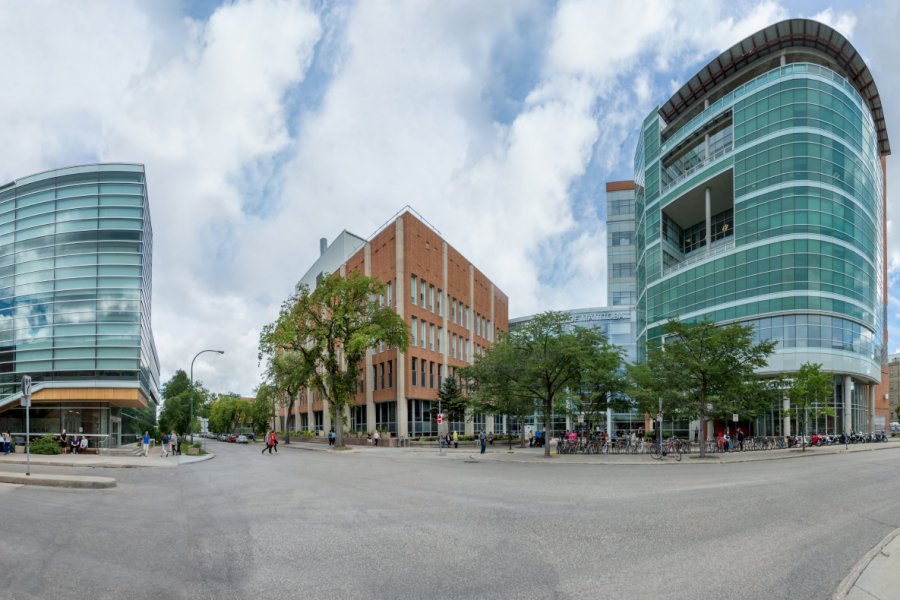 Bannatyne campus
The University's downtown campus is a vibrant urban community adjacent to the Health Sciences Centre. Serving our province's future health professionals, this nine-building complex focuses on collaboration across disciplines — and trains the doctors, nurses and other health care professionals that go on to serve throughout Manitoba and beyond.  
Indigenous spaces on campus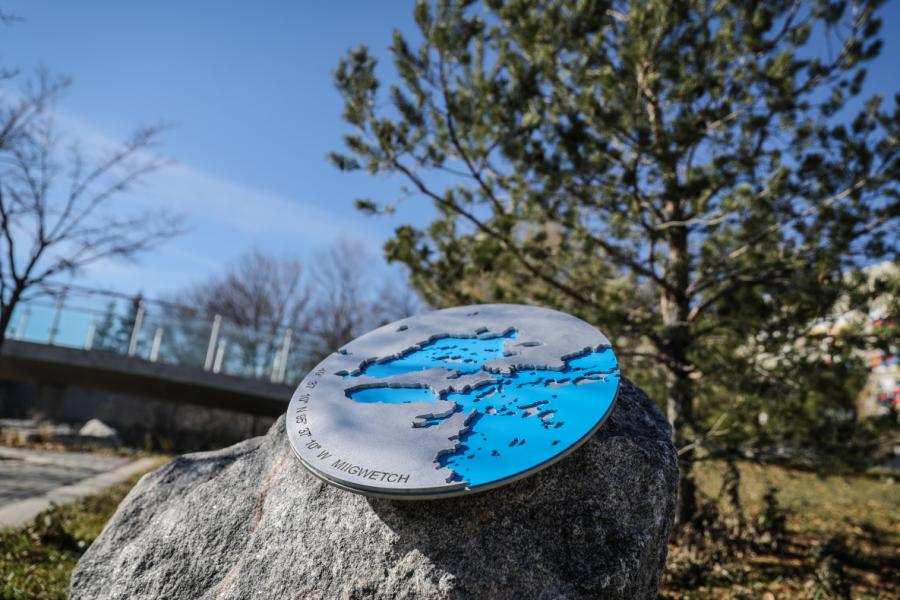 The University of Manitoba is committed to weaving Indigenous perspectives and knowledges across our campuses and  building respectful relationships with Indigenous communities. In addition to several dedicated Indigenous spaces, we have developed Indigenous Planning and Design Principles under the guidance of an Indigenous Advisory Committee and Subcommittee, so that Indigenous culture is integrated throughout the University's physical spaces and will inform future development of our campuses.
Booking space on campus
Booking space for non-academic purposes

To book a space at U of M for non-academic purposes, please use Astra Schedule. 

 

Outdoor spaces

Outdoor spaces for events can be booked by faculties, departments, administrative units, students and UMSU recognized clubs and associations.    

Special functions

We offer a wide variety of services and space around campus for special functions, as well as room bookings in UMSU University Centre.
Filming on campus
The University of Manitoba's picturesque campus contains numerous potential film location sites and occasionally allows use of its facilities to members of the film industry. Requests to film on any premises owned by the University of Manitoba must be made to:
Contact the Office of the Associate Vice-President (Administration)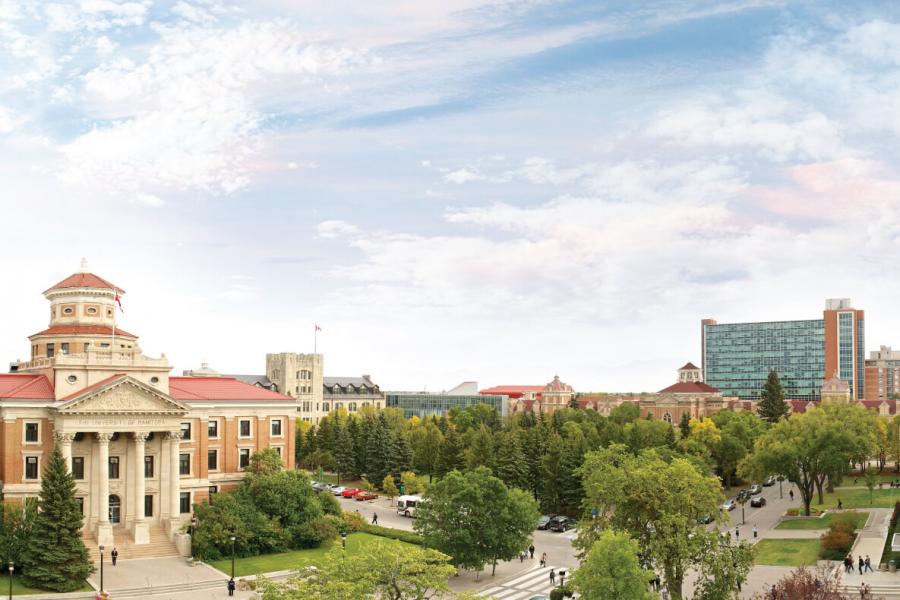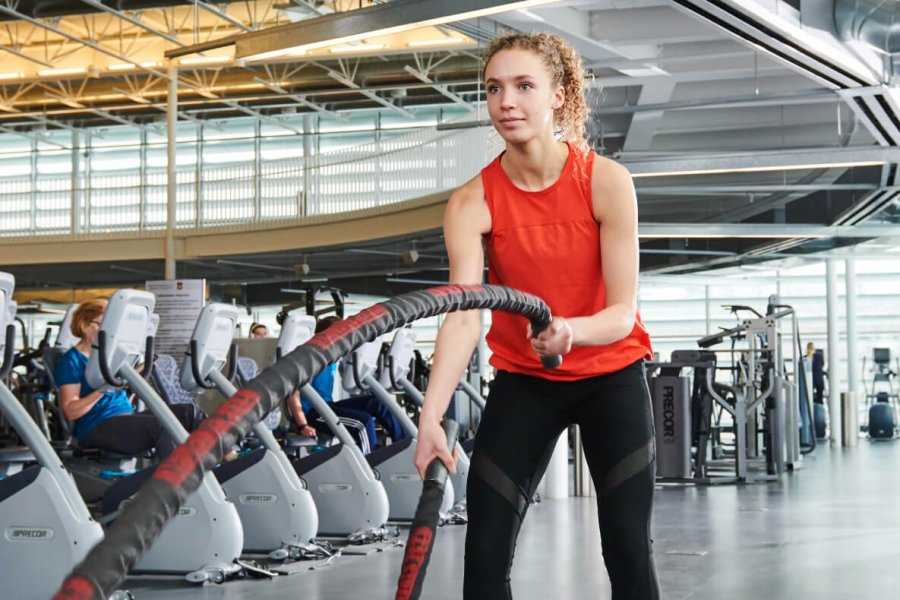 Places and Spaces
At the University of Manitoba, we believe investments in infrastructure demonstrate a commitment to people and their success. Our physical environments can be incubators for inspiration, and our newest places and spaces will focus on bringing great minds from multiple disciplines together to explore innovative solutions. When you make a gift to Places and Spaces in our Front and Centre Campaign, you will help us:
Upgrade libraries, classrooms and laboratories
Build the new Integrated Health Education Complex
Construct the Desautels Concert Hall