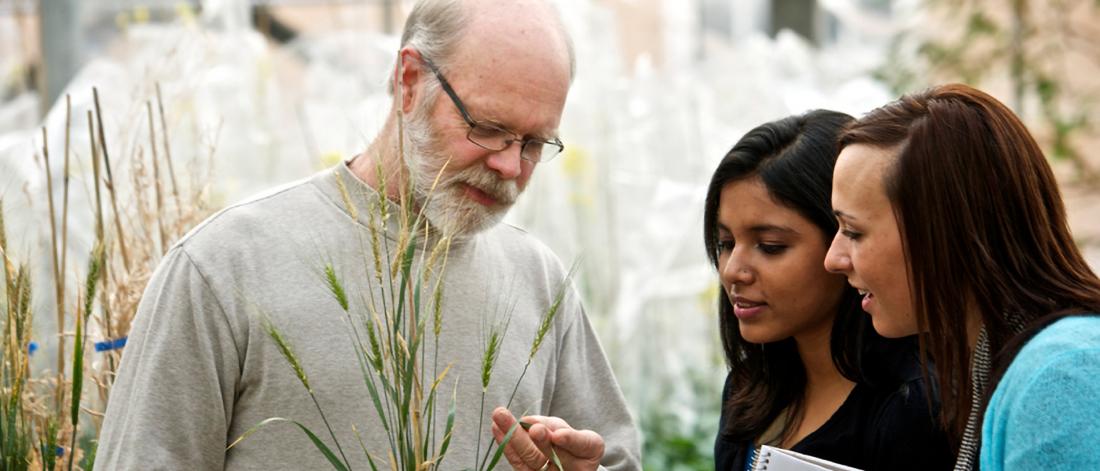 Leading research:
The Department of Plant Science is a leader in agricultural research in Canada, having created the first canola variety and the first hybrid rapeseed variety. The department is also a leader in canola and cereal breeding, cytogenetics and plant biotechnology.
Some of our fields of research include:
Agronomy and plant protection
Plant breeding and genetics
Sustainable cropping systems
Plant physiology-biochemistry
Plant biotechnology, genomics and bioinformatics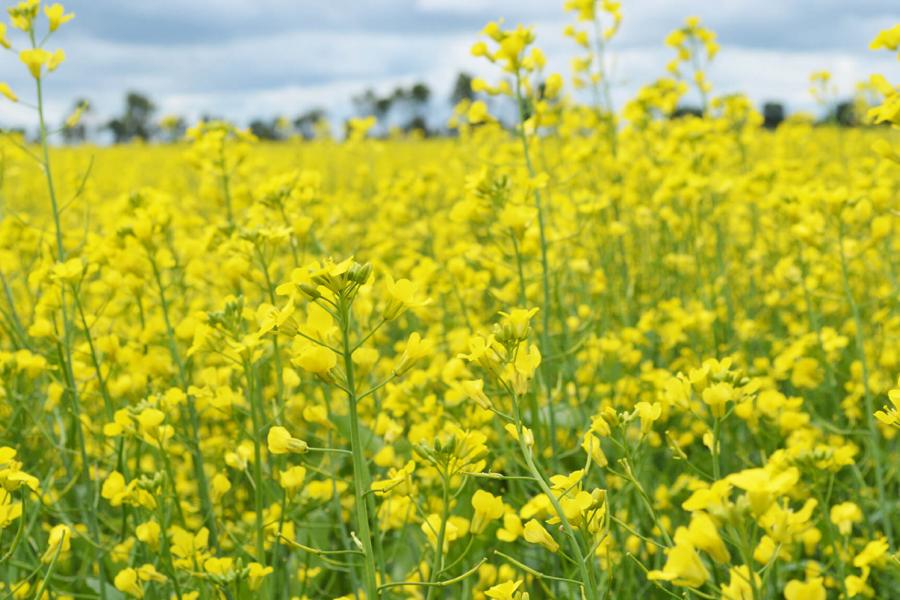 Program details
The Plant Science PhD program is a thesis-based program consisting of coursework and a substantial research component.
Doctor of Philosophy (Plant Science)
Expected duration: 3 to 4 years
Tuition and fees: two years tuition, then continuing fees in subsequent years (refer to Graduate tuition and fees)
Coursework:
Students must complete a minimum of 12 credit hours of coursework at the 7000 level.
All students are required to take PLNT 7420: Advanced Plant Science Seminar
Thesis:
Students must demonstrate competence in completing thesis research and pass an oral examination relating to their thesis subject.
Sample course offerings
PLNT 7120: Special Problems in Plant Science
PLNT 7162: Plant Genomics
PLNT 7164: Genetic Mapping in Plants
PLNT 7170: Advanced Plant Breeding
PLNT 7340: Advanced Weed Science
PLNT 7420: Advanced Plant Science Seminar
PLNT 7480: Epidemiology of Plant Disease
PLNT 7610: Topics in Plant Physiology
PLNT 7612: Advanced Plant Physiology
PLNT 7620: Topics in Agronomy
PLNT 7630: Topics in Plant Pathology
PLNT 7660: Advanced Crop Production
PLNT 7670: Quantitative Genetics and Plant Breeding
PLNT 7690: Bioinformatics
For full course descriptions, please visit the Academic Calendar.
Admission requirements
The following are minimum requirements to be considered for entry into the Plant Science PhD program. Meeting these requirements does not guarantee acceptance into the program.
To be considered for admission to the Doctor of Philosophy (Plant Science) program, you must have a minimum of:
A Master of Science degree.
Meeting these requirements does not guarantee acceptance into the program. Admission decisions are based on the qualifications of the applicant as well as the ability of the Plant Science (PhD) program and the University of Manitoba to serve the applicant's intended program of study and area of specialization.
In addition to the admission requirements described here, all applicants must meet the minimum admission and English language proficiency requirements of the Faculty of Graduate Studies.
How to apply
The Plant Science (PhD) program has three application deadlines per year. Applications must be completed online and include several parts:
$100 application fee (non-refundable)
Unofficial copies of transcripts
Curriculum vitae/resume
Two letters of recommendation (must be requested from within the application)
Proof of English Language Proficiency if required
Please read the Faculty of Graduate Studies online application instructions before beginning your application.
Please contact the Department of Plant Science before submitting an application for admission. Applications without the support of a research supervisor are likely to be rejected.
Please note: Students must enter the name of their preferred advisor at time of application.
Application deadlines
Applications are reviewed on a rolling basis.
Applications open up to 18 months prior to start term.
Canadian and US applicants

| Term | Annual application deadlines |
| --- | --- |
| Fall (September) | June 1 |
| Winter (January) | October 1 |
| Summer (May) | February 1 |
International applicants

| Term | Annual application deadlines |
| --- | --- |
| Fall (September) | March 1 |
| Winter (January) | July 1 |
| Summer (May) | November 1 |
Applicants must submit their online application with supporting documentation and application fee by the deadline date indicated.
Contact us
Admission and application inquiries
Faculty of Graduate Studies
Room 500 UMSU University Centre
65 Chancellors Circle
University of Manitoba (Fort Garry campus)
Winnipeg, MB R3T 2N2 Canada
graduate.admissions@umanitoba.ca
Phone: 204-474-9377
Monday to Friday
8:30 a.m. to 4:30 p.m.
Program inquiries
Department of Plant Science
222 Agriculture Building
University of Manitoba (Fort Garry campus)
Winnipeg, MB R3T 2N2
Email: martha.blouw@umanitoba.ca
Phone: 204-474-8221
Fax: 204-474-7528