Get ready for a transformative educational experience
We'll support and challenge you to build your confidence and enrich not only your life, but the lives of people in your community, your province and the world. Come study with us!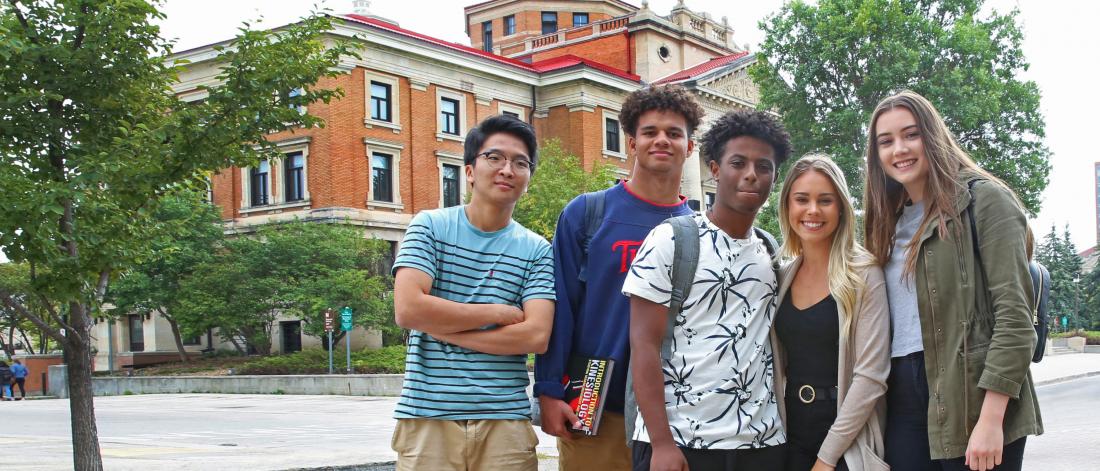 Get ready for a transformative educational experience
Step 1: Explore UM
Find an undergraduate program
Start your journey by exploring programs based on your interests, or see the full list of programs.
Step 2: Review requirements and apply
Ready to apply? Ensure you meet the admissions criteria, and then complete your application online. If you are a high school applicant and haven't selected a specific program or area of study, you can apply to University 1.
Step 3: Check application status
Check the application portal regularly to see if we have requested additional documentation. Within 10 business days of your submission, we will advise you if we require additional documents.
Step 4: Accept your offer
To accept or decline your offer of admission, you will need to click on the accept/decline button in your admission offer letter in the application portal.
You will receive an email notification when a decision has been made on your application. All applications that are submitted and paid will receive a decision.
Contact us
Undergraduate Admissions
Room 424 UMSU University Centre
66 Chancellor's Circle
University of Manitoba (Fort Garry Campus)
Winnipeg, MB R3T 2N2 Canada
204-474-8808
Toll free: 1-800-224-7713 ext:8808