Get ready for a transformative educational experience
As the oldest university in Western Canada, we recognize our history as a prairie community and the strengths of our connection with Indigenous knowledge and traditions. We're ready to help you choose programs and courses suited to your goals and passions. We'll support and challenge you through a transformative educational experience to build your confidence and enrich not only your life, but the lives of people in your community, your province and the world. Come study with us!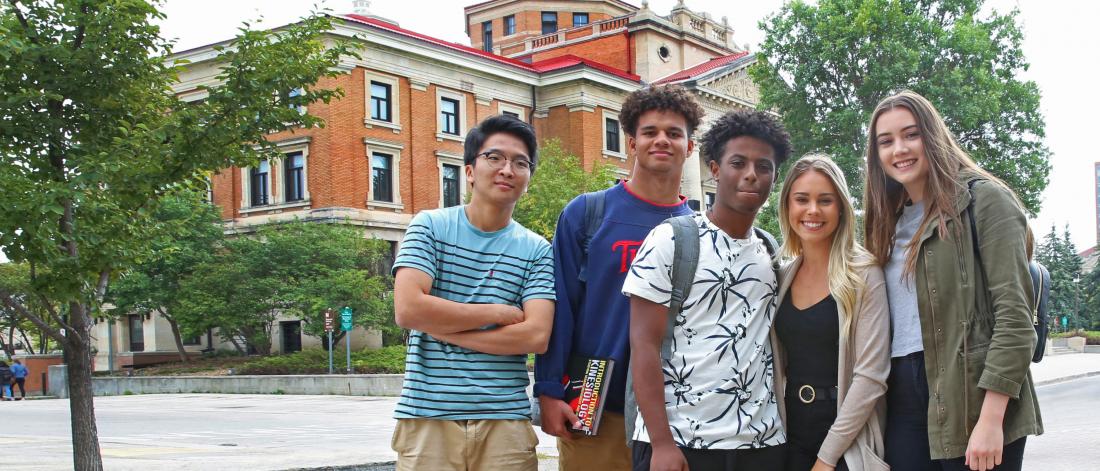 Get ready for a transformative educational experience
Step 1: Explore the U of M
Find an undergraduate program
Start your journey by exploring programs based on your interests, or see the full list of programs.
Step 2: Review requirements and apply
Ready to apply? Ensure you meet the admissions criteria, and then complete your application online. If you are a high school applicant and haven't selected a specific program or area of study, you can apply to University 1. 
Contact us
Undergraduate Admissions
424-UMSU University Centre
65 Chancellors Circle
University of Manitoba (Fort Garry Campus)
Winnipeg, MB R3T 2N2 Canada
204-474-8808
Toll free: 1-800-224-7713 ext:8808