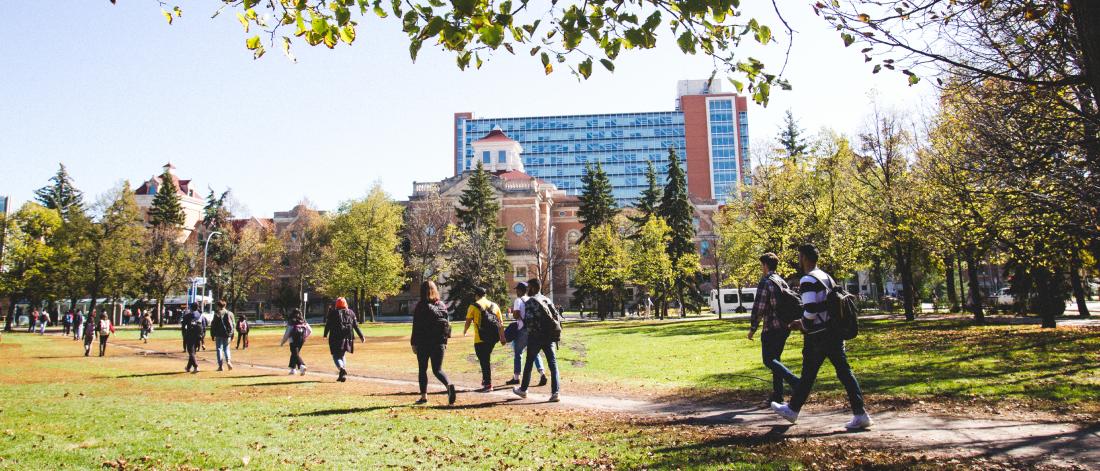 Watch as Charles, a fourth year Science student, introduces you to the two main UM campuses. The Fort Garry campus boasts beautiful green space, amazing architecture and a diverse and welcoming student body, while the Bannatyne campus is located downtown Winnipeg and home to most of the Rady Faculty of Health Sciences.
27

Unique bus routes to UM campuses

30+

Places to eat on UM campuses

100,000 sqft

Active living centre facility (12-metre climbing wall, 200-metre elevated track etc.)

50

Research centres, institutes and shared facilities
Discover our UM campuses
Our campuses feature contemporary facilities complemented by historic buildings that have defined the university for more than a century. Our state-of-the-art classrooms, lab spaces, recreation facilities and on-campus housing make the university an amazing place to connect, learn, and live.
Fort Garry campus
This welcoming community is like a small city within Winnipeg. Our Fort Garry campus features world-class laboratories, recreation facilities, performance spaces, classrooms, libraries, residences and more. 
The campus, with its abundant green space, walking trails and mix of traditional and modern buildings, is inviting for those who study and work here and is also popular for local and international film shoots.
Bannatyne campus
The Bannatyne campus is a vibrant urban community next to the Health Sciences Centre, Manitoba's largest health-care facility, in downtown Winnipeg. This nine-building complex is home to our programs in the health professions and basic medical sciences.
Social work inner city and northern campuses
William Norrie Centre
The William Norrie Centre on Selkirk Avenue is the campus for social work education for inner-city residents. The centre is a focal point for social work education, helping students to serve the community.
Northern Social Work Program
Located in Manitoba's beautiful north, the Northern Social Work Program in Thompson is an extension of the Faculty of Social Work on the Fort Garry Campus.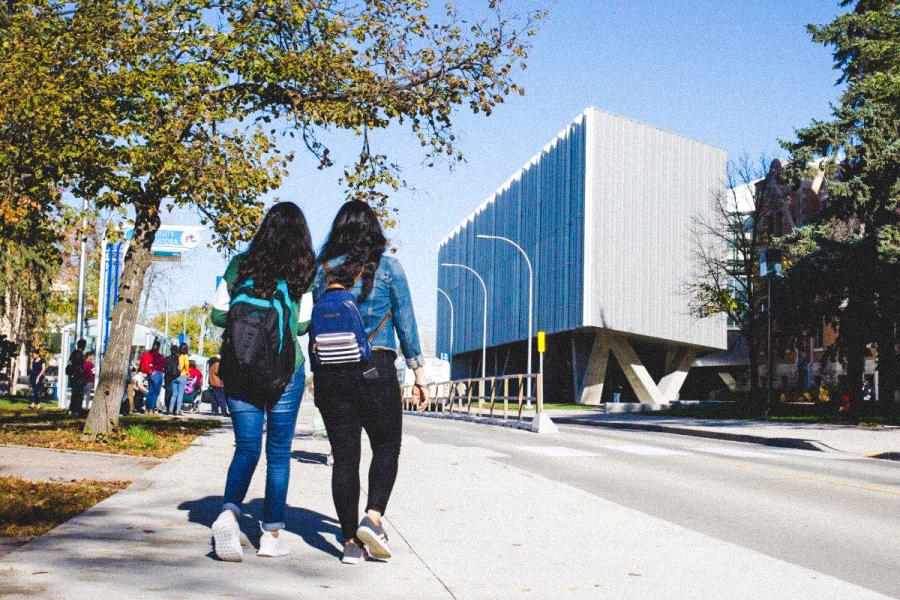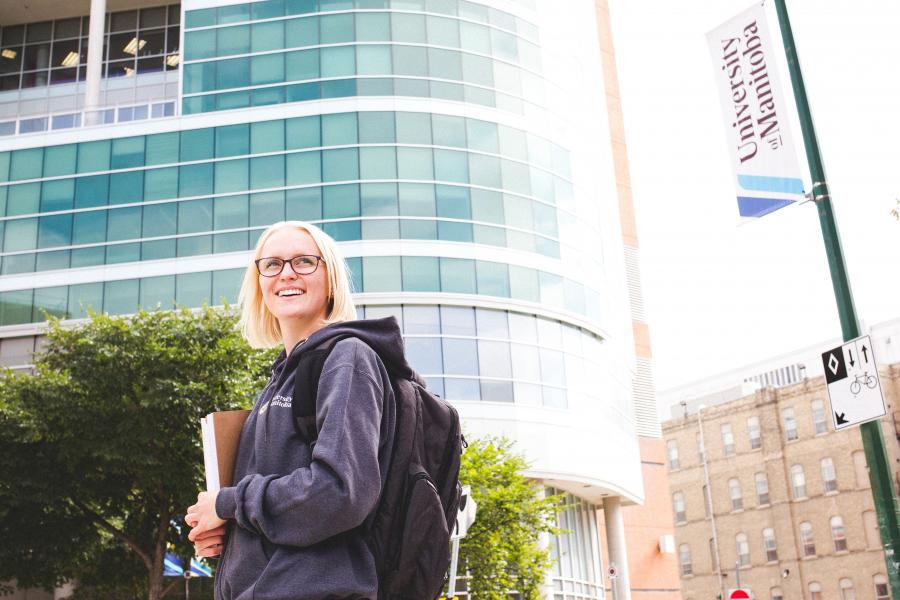 Get to know us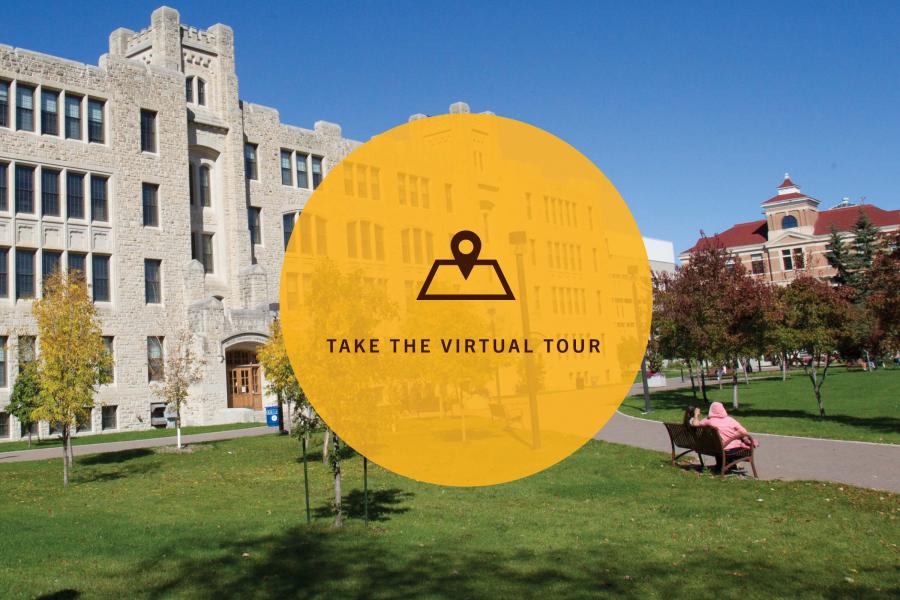 Virtual 360° tour
You can experience what makes UM great using your phone or other device. Take our virtual tour to become familiar with key locations on campus.  Or, explore the simplified format of our virtual tour, optimized for assistive technologies and slower internet connections.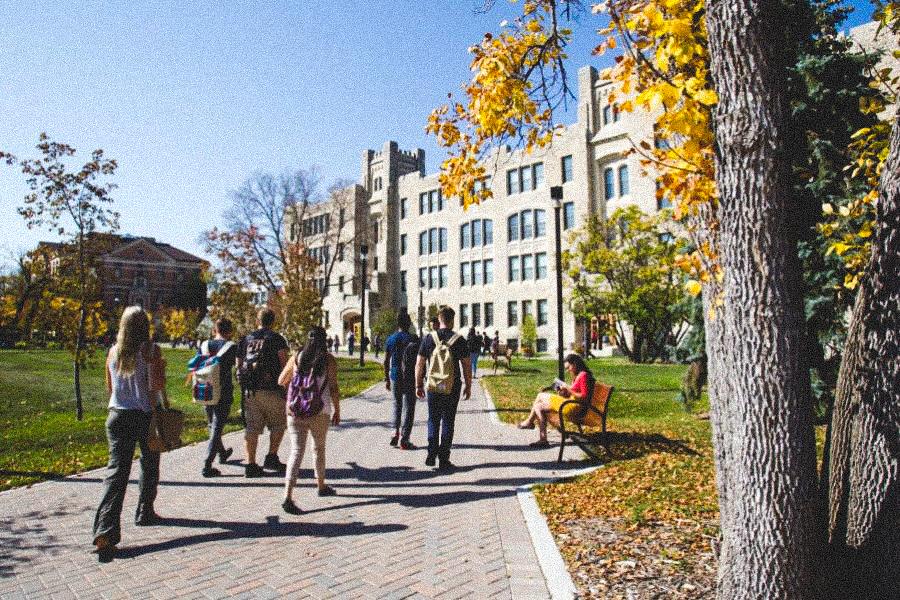 Campus tours
Explore our amazing Fort Garry campus spaces, such as classrooms, athletic facilities and housing, through in-person or online tour options.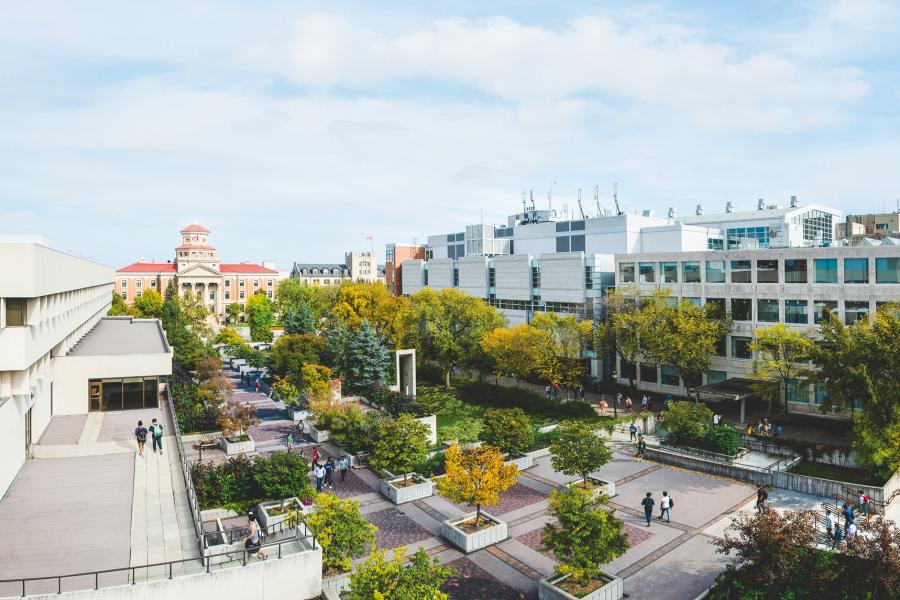 Campus events
Join us at an in-person Open House event or an online information session to discover why UM is right for you.
The University of Manitoba campuses are located on original lands of Anishinaabeg, Cree, Oji-Cree, Dakota and Dene peoples, and on the homeland of the Métis Nation.

We respect the Treaties that were made on these territories, we acknowledge the harms and mistakes of the past, and we dedicate ourselves to move forward in partnership with Indigenous communities in a spirit of reconciliation and collaboration.
Apply to undergraduate studies
Keep exploring your viewbook
Contact us
Undergraduate Student Recruitment
4th floor UMSU University Centre
University of Manitoba (Fort Garry Campus)
Winnipeg, Manitoba Canada
204-474-8808
Toll free: 1-800-224-7713 ext:8808