Work with Price Faculty of Engineering students
Over 85 per cent of professional engineers in Manitoba are graduates of the Price Faculty of Engineering. Through our co-op and partnership programs, you can make valuable connections with early-career engineers, bringing benefits to your organization, participating students and the industry as a whole.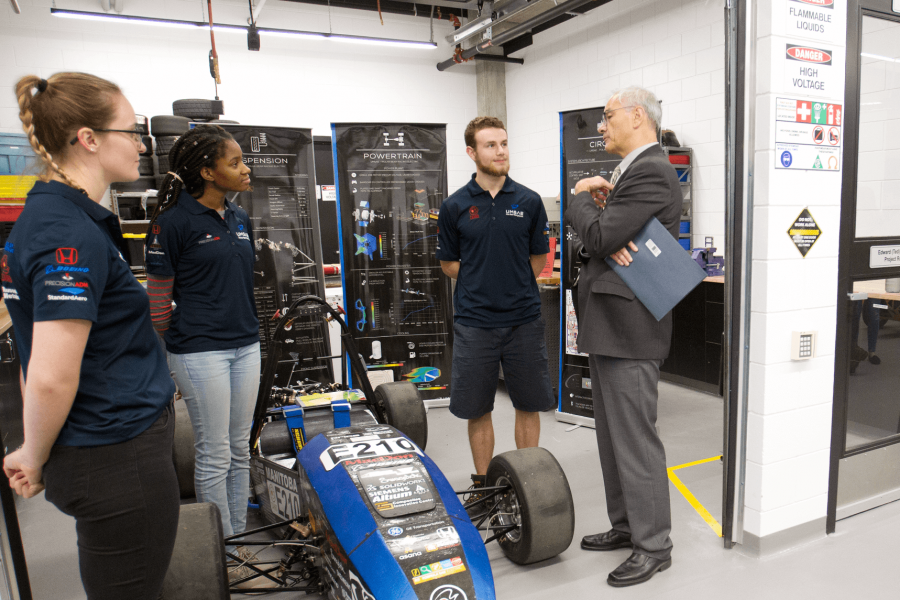 Get involved
Whether you're a student, graduate, partner or friend of the Price Faculty of Engineering, there are many ways you can get involved. Make a donation to support our ongoing work, connect with fellow alumni, or contact us to learn more.
You may also be looking for
Contact us
Price Faculty of Engineering
E2-290 Engineering and Information Technology Complex
15 Gillson Street
University of Manitoba (Fort Garry campus)
Winnipeg MB, R3T 5V6